Events Calendar
Elton John & His Band: Wonderful Crazy Night
Meridian Centre- 1 IceDogs Way- Saint Catharines, Ontario
November 15, 2017 @ 8:00pm Door at 7:00 PM
Elton John and his band appear in St. Catharines for one performance at the Meridian Centre on Wednesday, November 15, 2017 at 8pm as part of a 6-city concert tour that will feature iconic hits and classic album tracks from throughout his incredible five-decade career, as well as selected tracks from his latest release, Wonderful Crazy Night.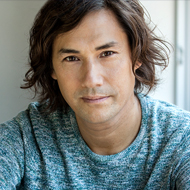 Scotiabank Convention Centre presents David Usher
6815 Stanley Avenue, Niagara Falls, Canada L2G 3Y9



Scotiabank Convention Centre presents Live by the Falls, featuring accomplished musician and singer/songwriter David Usher.





Selling more than 1.4 million albums, and with several #1 singles in English, French and Thai, David is a popular solo artist also known to audiences as the frontman for the Canadian rock band Moist.